Business After Hours: Art Meets Business
Business After Hours: Art Meets Business
April 20 Thursday | 5:00 pm - 8:00 pm | 111 Minna Gallery
The San Francisco Chamber of Commerce invites you to our Business After Hours special edition, Art Meets Business, partnering with 111 Minna Gallery.
About Business After Hours
Business After Hours is the San Francisco Chamber of Commerce's spirited mixers, bringing together hundreds of professionals from various industries and company sizes to network, build relationships and have fun at an exciting new location multiple times a year.
These events are an opportunity to exchange business cards with other Chamber Members, make new contacts, win prizes, and enjoy refreshments.

Bring your business card for a special opportunity drawing for a pair of Alaska Airline Tickets!
Attire: Business Casual
Join us to celebrate the gallery's most recent project 'The Bay Area 5's Opening reception to support our five renowned and highly prolific Bay Area local artists.

About The Bay Area 5
All five of these artists have been active in the Bay Area throughout the last decade (and longer) creating murals throughout the streets of San Francisco, the greater Bay Area and abroad. Ranging from backgrounds starting in graffiti, street art, illustration, architecture and fine art; all of these artists have come to make a name for themselves in the Bay with full building size murals, expansive street art projects, dozens of community driven storefront murals during the pandemic and privately commissioned murals for clients ranging from small businesses in San Francisco to The Googleplex in Mountain View, Ca.
Max Ehrman(Eon 75): 'Eon 75' meaning Extermination.Of.Normality and 1975, his birth year. Gaining much of his inspiration from studying architecture in Florida and Germany, Max has painted murals and exhibited work in 10 countries and 3 continents. He has traveled with the 'Meeting of Styles' creating large scale works throughout Europe, Asia and South America. @maxehrman
Seibot (KT Seibert) is an extremely queer, trans non-binary visual artist and muralist based in San Francisco. KT works primarily in acrylic and latex paint, metal leaf, ink, glitter additives, and high gloss finishes. KT is the co-owner of Moth Belly Gallery, located in San Francisco's Tenderloin. @seibot
Nicole Hayden's work explores a juxtaposition between pattern and figurative realism. She uses imagery from photos and magazines from the 1950s-60s with a vintage color palette to ignite a feeling of nostalgia. She intuitively marries this imagery underneath a colorful patterned foreground with the intention of creating a new open ended story for the viewer to interpret. @nicolehaydenart
Josh Thurman's new works explore the combination of making 2D pieces look 3D, and 3D pieces look 2D. His process of layering wood of different thicknesses provides a unique viewing experience from different angles making his oil paintings look 3D and lifelike. His work explores subjects ranging from cultural iconography to various pop culture based fan art all the way to original characters of his own creation.@thurmanart
Messy Beck is a painter, illustrator and muralist. Her work showcases narratives that explore themes of identity, mental health and human connection. The contrast between her inviting color palettes and uniquely peculiar figures yield paintings that are constantly navigating a fine line between celebratory and disturbing.@messybeck


Thank you to our Event Sponsors
Thank You to Our Event Partners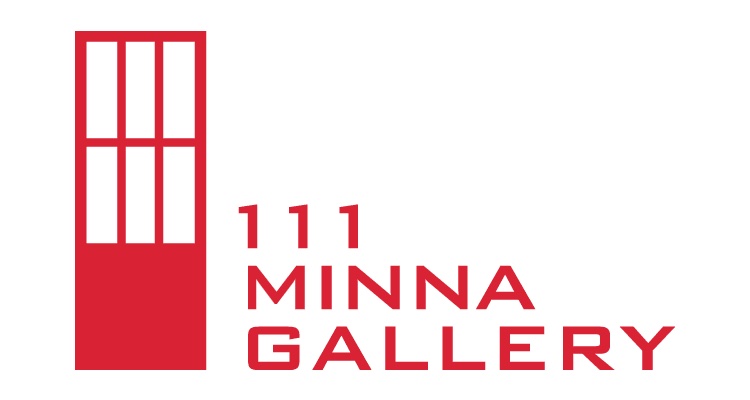 Over its 28 years, 111 Minna Gallery has been recognized as: Winner: Best Art Gallery (2019 & 2018/SF Weekly), Winner of the Small Business of the Year Award (2018/SF Chamber of Commerce) at The Ebbies. After recent renovations, 111 Minna gallery is looking more beautiful than ever and we look forward to coming back after Covid. 111 Minna Gallery would like to thank all of its followers, supporters, and fans. You are all family to us and we are excited to bring you a solid lineup as we regather together at a San Francisco staple of community art and culture. Instagram:@111minnagallery

About Char.Cuterie

Char.cuterie, better known as #sfcharcuterie, is the labor of love of Founder, Charo Fuentes. After years of making boards for friends and loved ones, the Char.inChar.cuterie started this journey during the pendamic in hopes to continue the San Francisco of breaking bread together, but safely apart. IG: @sfcharcuterie

Music by DJ David Choong Lee
Business After Hours: Art Meets Busin...
Date and Time
Thursday Apr 20, 2023
5:00 PM - 8:00 PM PDT
Fees/Admission
Chamber Members: $19
Non-members: $39
2 drink tickets and light appetizers will be provided.

Tickets are non-refundable, but are transferable.

*By registering for this event you are opting in to receive emails and notifications from The San Francisco Chamber of Commerce.
Contact Information
Danbee Song, Events Manager
Send Email